Launch of full digital onboarding - step forward for maib
06 Sep, 2023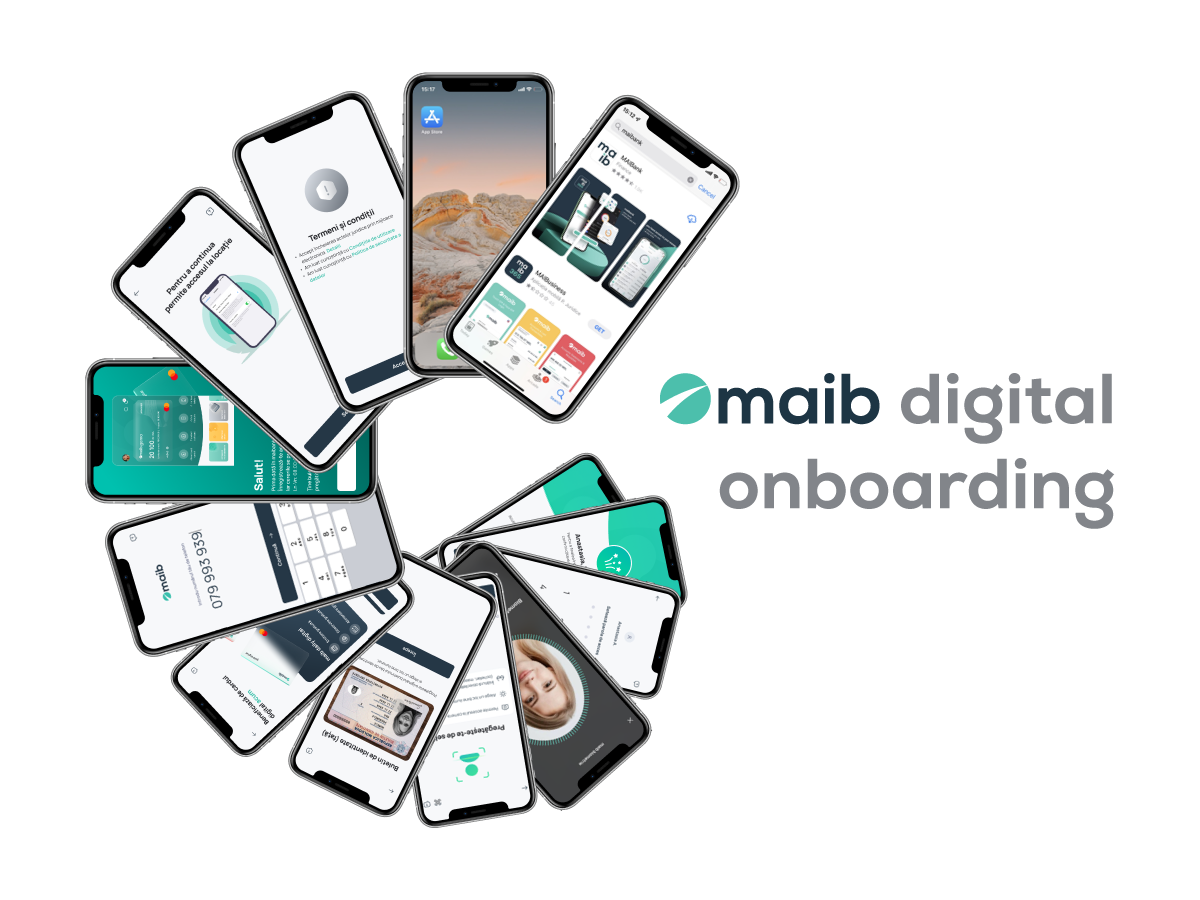 Launch of full digital onboarding – a significant step forward for maib
Today maib announced the launch of full digital onboarding available for Moldovan citizens, a significant breakthrough in making banking services simpler and more accessible. Digital onboarding became possible after a series of legislative changes in the country, as well as thanks to the innovative approach that maib took with its mobile banking application. Now any Moldovan citizen with a national ID card can open an account with maib without visiting a branch. This process does not require a digital signature, and is instead enabled by maib's own Face ID and Verification features. Security measures embedded with maibank application match the photo with the government database, enabling an automatic Know Your Customer (KYC) check. This solution has been given the go-ahead after a pilot project which started on 1 July 2023. New customers can benefit from the largest array of services offered by the maibank digital app, as well as some of the most advanced security features. Maib's digital onboarding is by far the most advanced, speedy and convenient on the Moldovan banking and financial market.
Customer-centric and sustainability focused solution offering expansion potential
On top of gaining the possibility of acquiring large number of new customers, maib's digital onboarding solution goes a long way to making banking more accessible for Moldovans. Those in remote locations or those who prefer digital-only banking can become customers and use full range of banking services offered by maib. This includes utility bill payment, cardless cash withdrawals, making and receiving peer-to-peer payments, opening virtual cards, making payments at stores using Google and Apple Pay and other. Online onboarding goes together with maib's sustainability commitment for making banking accessible and inclusive. It also opens a possibility for potential future expansion overseas with the digital-only offering to Moldovan expats living abroad, which exceed 1 million by some estimates.
Aliona Stratan, maib's First Deputy Chairwoman of the Management Board, said:
"I am happy to unveil this important step in our commitment to putting the customer first. Maib's digital onboarding is a highly innovative solution, which we believe will be particularly relevant for customers in Moldova. It also caters to maib's sustainability commitment by making our services more inclusive for those in remote locations. I thank the large maib team which worked hard on making it possible."
Rapid growth of digital adoption
Maib's mobile banking application maibank has been the key growth driver of digital transformation reaching 500 thousand users in the latest quarter, over half of maib's total retail user base, representing a 41% growth year over year. Volume of maibank payments expanded 81% year over year to 2Q 2023. 45% of retail loans by number and 59% of retail deposits by number in 2Q 2023 originated online. Alongside mobile banking application maib offers full payment and acquiring infrastructure with over 1 million cards in use, and over 13.5 thousand pay points in the country. Maib also develops its own digital ecosystems, including home and auto marketplaces, CasaHub and DriveHub, with over 20 thousand listings combined and over 100 thousand combined unique visitors per month in June 2023.
About maib
Maib is the largest bank in Moldova, with a share of 31.6% of deposits and 37.9% of loans of the entire banking system at the end of 1H 2023. Maib is a disciplined lender with NPL ratio of 3.3% and is well capitalised with CAR of 23.7% as of 30 June 2023. The Bank is of systemic importance and serves almost a third of the country's population. Since 2018, maib's largest shareholder is a consortium, which includes the European Bank for Reconstruction and Development (EBRD), Invalda INVL, a leading asset management group in the Baltic States and Horizon Capital, a private investment fund focused on emerging markets.
Recent investor relations releases
Upcoming investor events
07 September - WOOD&Co. Frontier Market Day in Bucharest
Contact investor relations
Maib Investor Relations
Evgenii Risovich
Phone: +37368403477
E-mail: Evgenii.Risovich@maib.md
Press Contact
Daniela Șerban
Phone: +40742242662
E-mail: Dserban@vertikgroup.eu
For further enquiries, please contact: IR@maib.md or by phone at +373 22 303 237 or visit our website ir.maib.md