Maib receives loan from IFC
04 May, 2023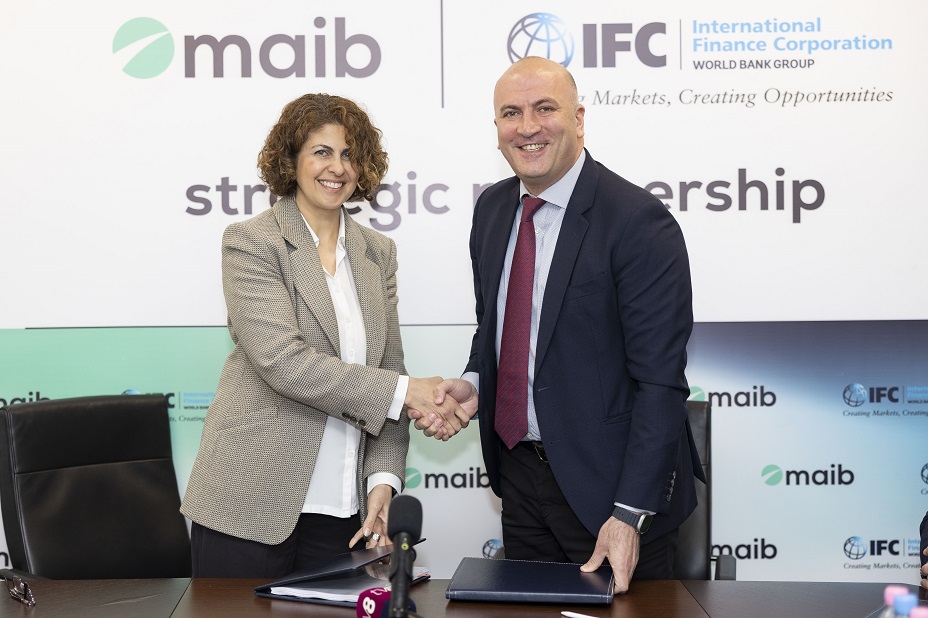 Maib is pleased to announce the signing of the senior loan with the International Finance Corporation (IFC) consisting of two tranches. The signing of the first tranche of EUR 20 million takes place on the 4th of May 2023 and the second tranche of USD 10 million to be signed at a later date. The funding will support the bank's efforts to improve access to bank financing for micro, small and medium enterprises (SME) in Moldova. As the country's leading commercial bank and lender, maib recognizes the critical role that SMEs play in driving the economy and creating jobs and is committed to supporting their growth.
The funding from IFC will enable maib to provide much-needed financing to SMEs, which often face significant challenges in accessing finance. Maib is proud to partner with IFC to address these challenges and help promote economic resilience and stability in Moldova, especially in light of economic challenges facing Moldova caused by Russia's invasion of Ukraine.
IFC's funding will also target women-owned SMEs, which represent a significant share of the SME finance gap in Moldova. By earmarking half of its funding for women entrepreneurs, IFC is sending a strong signal of support for gender equality and women's empowerment in Moldova. As a bank, maib recognizes the immense potential of women entrepreneurs to drive economic growth and innovation and is committed to providing them with the resources and support they need to succeed.
This project is important to maib as IFC's involvement provides comfort to other potential lenders,this way maib contributes to growth and development of Moldovan economy.
Maib SME Leadership
In 2022, maib made significant strides in the SME segment, achieving substantial growth in market share. This growth was supported by the launch of innovative solutions such as the SmartPOS service, which allowed clients to accept card payments on their smartphones or tablets without the need for a separate card terminal. The bank's focus on the SME segment is evident in its ambitious goals for further expansion of its offering and a continued commitment to providing high-quality services to its SME clients. Going forward, maib plans to invest even more in this sector to cement its position as a leader in serving the needs of micro,small and medium-sized businesses.
Maib SME Business Unit highlights from 2022:
Market share in SME loans increased to 31.4% in 2022 from 26.3% in 2021;
Over 29.6K active SME customers as of 2022
Maib SME portfolio reached MDL 5.5 billion as of 2022, up by 46.7% year over year.
Giorgi Shagidze, maib CEO:
"We are grateful to IFC for providing this financing, which will be instrumental in helping Moldovan recovery and which will also address some of the social challenges Moldova is facing. Maib is committed to responsible business. We believe that SME segment is the backbone of the economy, and as a testament to this maib has increased its market share in SME lending by 5 percentage points in 2022 alone. We will leverage our lending capabilities with IFC funding in order to further support Moldovan businesses. I also want to highlight the social aspect of the funding, which is aimed to help women entrepreneurs access bank financing. We are grateful to IFC for their support in this endeavor ."
Rana Karadsheh, IFC's Regional Director for Europe:
"Smaller businesses play a central role in creating a dynamic, competitive, and inclusive economy, and are important job creators. In Moldova, IFC's long-term investment will allow maib to grow its MSME portfolio, ensuring a stable financing strategy while catalyzing investor response and strengthening the financial sector. In addition to creating jobs, the financing will help reduce gender inequality by empowering women entrepreneurs - an untapped segment -and optimizing their role as key drivers of innovation and economic growth."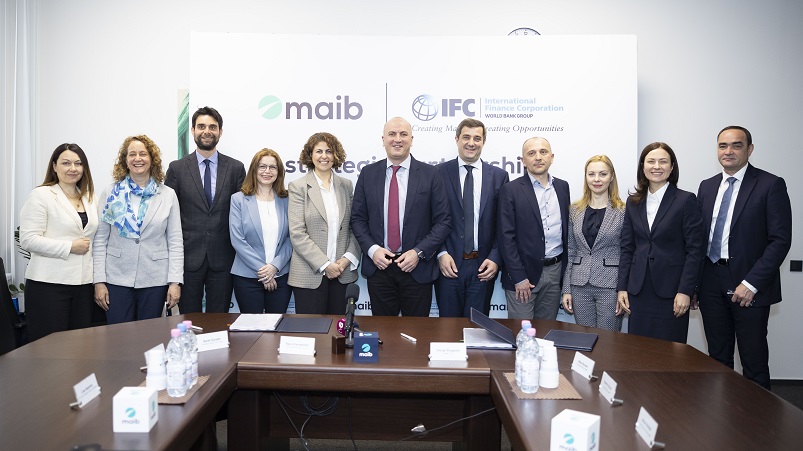 For more information about, IFC, please, visit: www.ifc.org
About maib
Maib is the largest bank in Moldova, with a share of 33.0% of deposits and 37.2% of loans of the entire banking system at the end of 2022. Maib is a disciplined lender with NPL ratio of 2.54% and is well capitalised with CAR of 22.2% as of 31 December 2022. The bank is of systemic importance and serves almost a third of the country's population. Since 2018, maib's largest shareholder is a consortium, which includes the European Bank for Reconstruction and Development (EBRD), Invalda INVL, a leading asset management group in the Baltic States and Horizon Capital, a private investment fund focused on emerging markets from Europe.
Upcoming investor events
18 May – 1Q 2023 Financial Results Release and Conference Call
Recent Investor Relations Releases
Contact investor relations
Press Contact
Daniela Șerban
E-mail: Dserban@vertikgroup.eu
Phone: +40742242662
Maib Investor Relations
Evgenii Risovich
E-mail: Evgenii.Risovich@maib.md
Phone: +37368403477