Maib Publishes its 2022 Annual Report
28 Apr, 2023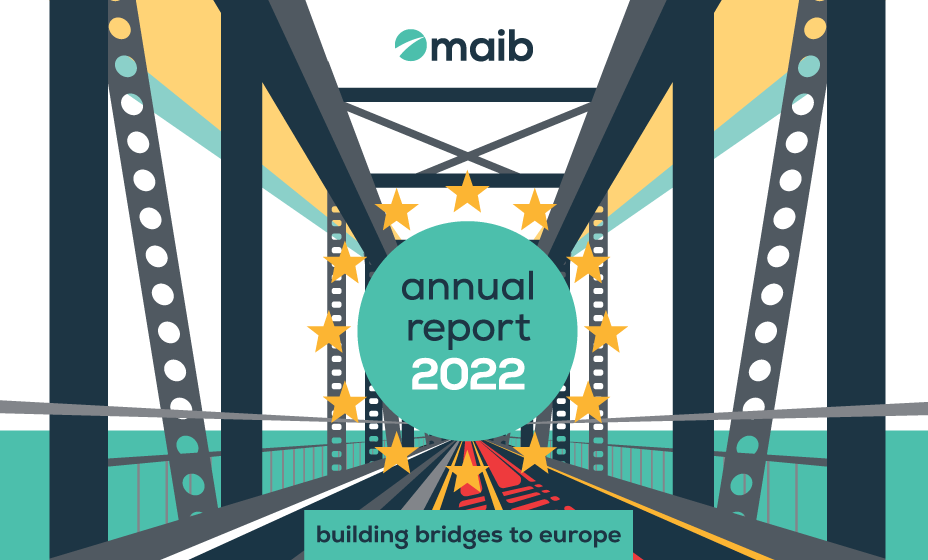 Maib publishes its 2022 Annual Report
Today maib has published its Annual Report for 2022. Both Romanian and English language versions of the report are available. It provides comprehensive information about the Bank, the environment it operates in, its strategy, its business, progress and milestones achieved in 2022, financial performance, performance of its business units, plans and outlook for 2023 and corporate governance.
In line with maib's commitment to paperless office (we endeavour to reduce paper use as much as possible) only the electronic versions of the report are available.
Please find the download links below.
Maib - 2022 key operating and financial achievements:
The bank recorded a net profit of MDL 1,131 million (+56.8% YoY), equivalent to EUR 56.8 million achieving a ROE of 18.8% while mantaining a robust capitalization with a Capital Adequacy Ratio of 22.2%
Moldova received EU Candidate status - a major achievement to open new possibilities for the country as a whole including maib and its clients
Continued customer-centric transformation with focus on digital:

Ongoing branch transformation under new branch operating model
New payment solutions launched: Google Pay, Apple Pay, Garmin Pay
Upgraded mobile application with new features and enhanced user experience
Launched innovative banking products such as: alto, maib gama junior, maib virtual cards .etc

Ongoing Agile transformation - first teams in Retail and SME segments converting to agile way of work to deliver tangible operating improvements
Major focus on people development:

Maib Academy opens its doors - specialized training center offering a wide range of training courses to employees
Maib management accomplished Leadership Development Program offered by Stanford GSB - a three-month online learning journey focusing on strategy, leadership, and organizational culture
Permanent Download Links:
Upcoming Investor Events
18 May – 1Q 2023 Financial Results Release and Conference Call
Recent Investor Relations Releases
About maib
Maib is the largest bank in the Republic of Moldova with 33.2% of deposits and 37.2% of loans at the end of 2022. The bank is systemically important, serving almost a third of the country's population. As of 2018, maib's largest shareholder is a consortium, which includes the European Bank for Reconstruction and Development (EBRD), Invalda INVL, a leading Baltic asset management group, and Horizon Capital, a private equity fund focused on emerging markets in Europe.
Contact investor relations
Press Contact
Daniela Șerban
E-mail: Dserban@vertikgroup.eu
Phone: +40742242662
Maib Investor Relations
Evgenii Risovich
E-mail: Evgenii.Risovich@maib.md
Phone: +37368403477