Maib – Best bank in Moldova according to EMEA Finance
03 Aug, 2022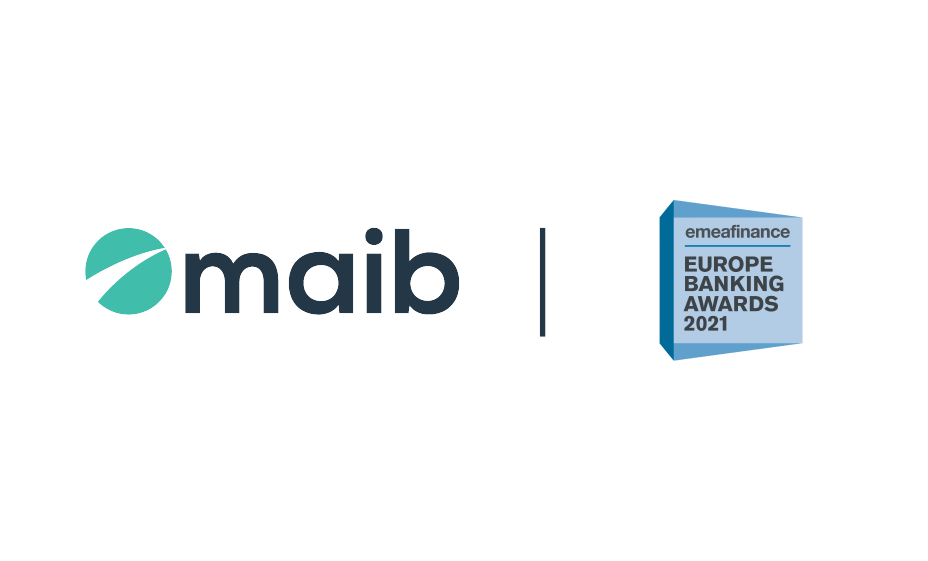 Maib has been named Best Bank in Moldova by EMEA Finance at the Europe Banking Awards 2021.
2021 brought a set unique challenges for the economy and for the banking sector. These challenges forced banks to change the way they operate and their approach toward the needs of customers. In this environment best banks stepped up their the quality of their service and support to the communities in which they operated.
Alongside a number of regional and international banks, maib showed great resilience in mitigating the economic effects of COVID-19 pandemic and in improving the products and services offered to customers. As of end of first half 2022, maib ranked first in the banking sector in terms of deposits of retail customers in national currency (9.65 billion MDL), and in foreign currency (equivalent of 8.19 billion MDL). Maib is also the largest lender in the country with 35.5% market share of loans of the entire banking system at the end of the first half of 2022. In 2021 maib stepped up transformation with the focus on customer-centricity, digital experience and financial ecosystems.
Giorgi Shagidze, CEO of maib:
"We are honoured to be named the Best Bank in Moldova by EMEA Finance. This award is a proof of our continuous efforts in bringing the best experience for our clients, remaining a trusted and reliable partner throughout the pandemic, while also acting in the best interests of our shareholders. This achievement confirms that our strategic orientation is right, the quality of our product and service portfolio, the commitment and professionalism of maib employees all being at the highest level."
EMEA Finance magazine is a leading financial publication aimed at business leaders in banking and finance. It is published six times a year. EMEA Finance holds annual awards where it recognizes the best banks and finance providers in Europe, Middle East and Africa.
About maib
Maib is the largest bank in Moldova, with a share of 32.7% of deposits and 35.5% of loans of the entire banking system at the end of first half of 2022. Maib is a disciplined lender with NPL ratio of 2.5% and is well capitalised with CAR of 22.1% as of 30 June 2022. The bank is of systemic importance and serves almost a third of the country's population. Since 2018, maib's largest shareholder is a consortium, which includes the European Bank for Reconstruction and Development (EBRD), Invalda INVL, a leading asset management group in the Baltic States and Horizon Capital, a private investment fund focused on emerging markets from Europe.
Upcoming investor events
15-16 September - Wood & Co Frontier Markets Conference

Contact investor relations
For further enquiries, please contact: IR@maib.md or by phone at +373 22 303 237 or visit our website ir.maib.md