Funded risk sharing facility agreement with EBRD
18 May, 2023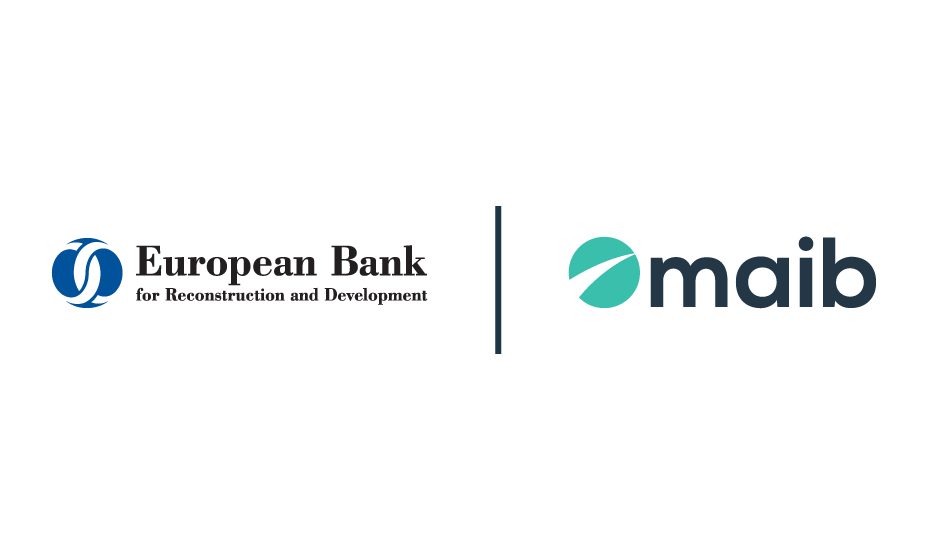 Investor Relations Release 18 May 2023
Yesterday in Samarkand at EBRD Annual Meeting maib signed a funded risk sharing facility agreement with EBRD aimed at enhancing maib's lending capabilities to customers in Corporate and SME segments. This agreement is another one in the long list of successful maib-EBRD collaborations, such as EUR 35 million loan under EBRD Resilience and Livelihoods framework, EUR 15 million loan under EU4Business and EBRD Credit Line (both signed in 2022), and unfunded risk-sharing framework agreement signed in 2021.
This agreement allows maib to optimize deployment of capital, provide large financing to companies while complying with regulatory requirements on loan concentration, reduce its exposure to potential losses and also enhance the offering to customers with the help of EBRD's technical assistance and advisory support. The facility allows investment, working capital and refinancing loans as well as project financing with maturity of up to 15 years. It will benefit Moldovan businesses and further cement maib's leadership position as lender to corporate and business clients.
One such loan disbursed by maib under an EBRD risk-sharing facility is EUR 3 million to Cereale de Aur, part of WeTrade group, a longstanding maib client in agricultural sector. With the help of maib's financing the company already invested in value-adding equipment and processes, and aims to further enhance its product offering to clients abroad, mainly in the European Union.
Giorgi Shagidze, maib CEO, said:
"Many thanks to WeTrade for the trust and partnership for more than 20 years and to EBRD for making such projects possible for the clients in Moldova"
About maib
Maib is the largest bank in Moldova, with a share of 33.0% of deposits and 37.2% of loans of the entire banking system at the end of 2022. Maib is a disciplined lender with NPL ratio of 2.54% and is well capitalised with CAR of 22.2% as of 31 December 2022. As of year end 2022 maib's market share of loans to corporate and business customers was 40.7% of the entire banking system. The Bank is of systemic importance and serves almost a third of the country's population. Since 2018, maib's largest shareholder is a consortium, which includes the European Bank for Reconstruction and Development (EBRD), Invalda INVL, a leading asset management group in the Baltic States and Horizon Capital, a private investment fund focused on emerging markets from Europe.
Upcoming investor events
22 May – 1Q 2023 Financial Results Release and Conference Call
15 June – Annual General Shareholders Meeting
Contact investor relations
Press Contact
Daniela Șerban
E-mail: Dserban@vertikgroup.eu
Phone: +40742242662
Maib Investor Relations
Evgenii Risovich
E-mail: Evgenii.Risovich@maib.md
Phone: +37368403477
For more investor news and additional disclosure please visit our website at ir.maib.md