AgricolaHub - new digital ecosystem by maib
04 Oct, 2022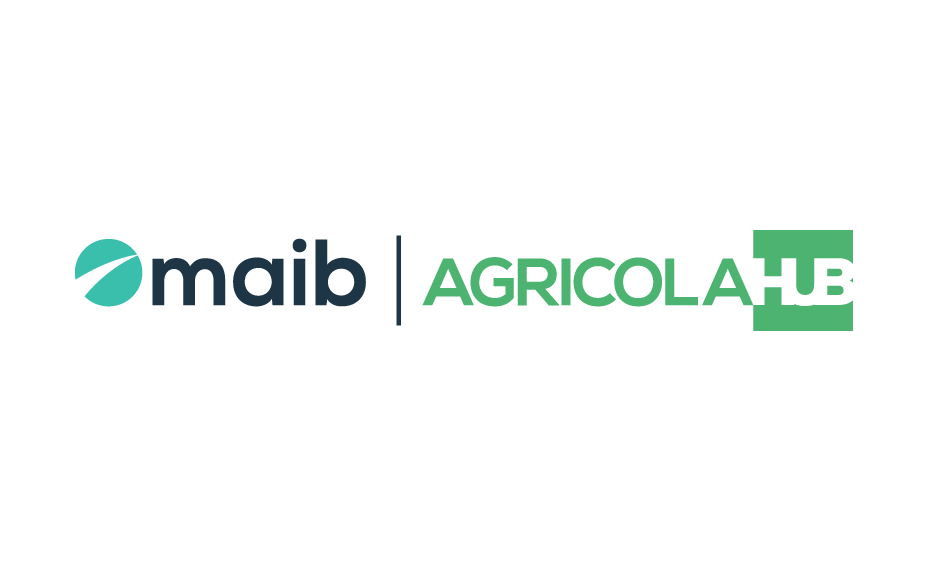 Maib announces the launch of AgricolaHub, a digital ecosystem aimed at farmers and dealers in agricultural goods, machinery and equipment. The launch of AgricolaHub is a key part of maib digital strategy to become the orchestrator of the financial ecosystems.
Purpose and value to customer
AgricolaHub is aimed to address the needs of those working in the agricultural sector and related fields, offering a range of facilities brought together on a single platform. AgricolaHub lists offers in various agriculture-related fields (seeds, fertilizers, agricultural equipment etc.). The platform offers the possibility of creating a free account where the users can perform a filtered search, benefit from price tracking and comparison of agricultural products posted on the platform, and the option to send messages to traders directly via the platform.
Maib is the first on the market to launch such a product. Users are able to find information about agricultural financing, equipment loans and insurance on the platform.
Opportunity in the agricultural sector
Agriculture makes up 9 percent of Moldovan GDP. Additionally, a large part of the economy is focused on food processing, trading in commodities and other agriculture related sectors. In 2022 exports to the EU have grown by 57 percent 1H 2022 year-on-year, and 42 percent of Moldovan exports were of the agricultural origin. As of 30 June 2022, two thirds of the total exports are to the EU, the result of closer ties with the EU since the signing of the Association Agreement in 2014. Since the outbreak of the war in Ukraine, the EU significantly increased the quota of duty-free exports of fruit and vegetables for Moldovan farmers. Many of the farmers represent small and medium size enterprises, a segment where maib is quickly growing its share. Most recently maib's share of SME loans was 30.9%, up nearly 11% in just over 18 months.
New ecosystem – part of maib's digital strategy
AgricolaHub is the third ecosystem launched by maib. DriveHub and CasaHub are ecosystems launched by maib earlier, the first one aimed at auto sales and the second one at real estate. Their development is continuing and their popularity is increasing. Digital ecosystems are able to strengthen the market and ensure further collaboration between the bank and other partners such as car dealers or real estate agencies, as well as benefit the customers by offering wider choice. Maib plans to launch more digital ecosystems in its medium term strategy. Ultimately, maib's goal is to roll all its digital products into a single super-app MyHub.
Giorgi Shagidze, maib CEO, said:
"We are delighted to announce the launch of AgricolaHub, a great achievement for us and our customers. I am most pleased to say that this platform will greatly benefit Moldovan farmers, a very important segment for us and the country, by making their search for agricultural products and equipment easier and faster. We plan further upgrades to AgricolaHub by adding new services to the platform. Our priority is to keep farmers up-to-date with relevant news, products and prices, as well as financing offers available to them. This platform will also help maib cement our leadership in the SME sector"
About maib
Maib is the largest bank in Moldova, with a share of 32.7% of deposits and 35.5% of loans of the entire banking system at the end of first half of 2022. The bank is of systemic importance and serves almost a third of the country's population. Maib's total capital ratio is 22.1% as of 30 June 2022. Since 2018, maib's largest shareholder is a consortium, which includes the European Bank for Reconstruction and Development (EBRD), Invalda INVL, a leading asset management group in the Baltic States and Horizon Capital, a private investment fund focused on emerging markets from Europe.
Upcoming investor events
10 November – 3Q 2022 Results
21 November – Virtual SEE Day by Raiffeisen Bank International
6 December – Winter Wonderland by WOOD&Co. in Prague
Contact investor relations
For further enquiries, please contact: IR@maib.md or by phone at +373 68 403 477 or visit our website ir.maib.md