Maib's 2022 financial results: gaining market share, well-capitalized and growing profitability
16 Feb, 2023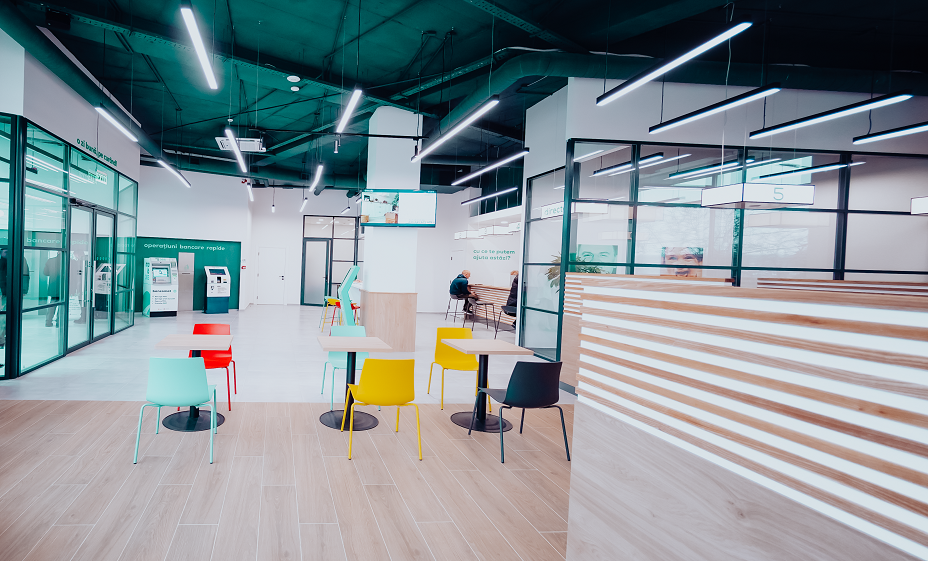 Maib's 2022 financial results: gaining market share, well-capitalized and growing profitability
Maib, the largest bank in Moldova, reports improved performance across the board despite difficult regional context marked by economic turmoil. With a prudent approach to lending, underpinned by institutional client lending, maib increased its market share to 37.2% (+2.3 p.p) of total banking loans in the country. Total assets exceeded MDL 43 billion (+15.7% YoY), equivalent to 2.2 billion EUR (average rate 2022: 19.9 MDL/EUR), with a Capital Adequacy Ratio of 22.2%. The bank recorded a net profit of MDL 1,131 million (+56.8% YoY), equivalent to EUR 56.8 million
Giorgi Shagidze, CEO maib, said:
"2022 was a challenging year with Moldovan economy impacted by high energy prices, high inflation and the aftermath of the war in Ukraine. Despite the challenges, we maintained our commitment to Moldovan businesses and retail clients, we continued building strong and long-lasting partnerships with our customers, and despite challenging operating environment delivered strong financial results. Maib remains well capitalised and with high liquidity to maintain and increase lending to the real economy. We stepped up our quest to digital leadership and now reach almost 430 thousand users via the maibank app, up 45% year-on-year, while 55% of all deposits in the fourth quarter were made online."
Economic and country context
Moldovan economy faced multiple challenges in 2022 but is expected to grow between 0.0% and 2.0% in 2023, according to most international forecasts.
Inflation peaked at 34.6% in October and was 30.2% at the end of 2022.
The average annual inflation rate for 2022 reached 28.7% and is expected to fall in 2023 in the absence of further supply shocks, according to the National Bank of Moldova.
The EUR/MDL exchange rate was relatively stable in 2022, averaging 19.9 MDL/EUR, up by 1.4% during the year.
In Q4 2022, the base rate was reduced to 20.0%. The National Bank of Moldova eased the base rate again in February 2023 to 17.0%.
In February 2023, Dorin Recean was nominated to form the new government as the next Prime Minister of Moldova, ensuring the continuation of the pro-European course for the country.
Maib's operational and financial performance in 2022
The bank had more than 29,600 institutional customers and more than 900 thousand individual customers as of 31 December 2022, reflecting the continuous improvement of the customer experience and the development of maib's digital channels, especially the mobile app.
Net profit last year was MDL 1,131 million (2021: MDL 721.1 million), up 56.8% year-on-year. The increase in profitability was underpinned by margin expansion from lending activities.
Return on equity (ROE) was 18.8% (2021: 13.9%).
Total gross loans (Loans and advances) to customers amounted to MDL 22,806 million, equivalent to EUR 1,146 million, an annual increase of 15.4%;
Customer deposits totalled MDL 31,388 million, equivalent to EUR 1,577.3 million, an annual increase of 9.8%.
Robust growth in interest income was partially offset by an increase in the cost of funding, driven by a significant increase in deposit interest rates and an increase in deposit volumes in line with the general market trend, especially in the second half of 2022.
In order to minimise the potential impact of economic turbulence, maib increased its provisioning level, reaching an NPL coverage of almost 200% at the end of 2022; The NPL ratio was 2.54%, down 1.38 percentage points year-on-year.
Detailed financial results (report and presentation) can be found in the Results Center section of Investor Relations website (LINK).
Note: The 2022 annual financial results are based on the unaudited standalone financial statements and do not include the financial position and performance of the two subsidiaries, which represent less than 2% of the consolidated balance sheet.
About maib
Maib is the largest bank in the Republic of Moldova with 33.2% of deposits and 37.2% of loans at the end of 2022. The bank is systemically important, serving almost a third of the country's population. As of 2018, maib's largest shareholder is a consortium, which includes the European Bank for Reconstruction and Development (EBRD), Invalda INVL, a leading Baltic asset management group, and Horizon Capital, a private equity fund focused on emerging markets in Europe. https://ir.maib.md/
Press Contact
Daniela Șerban
E-mail:Dserban@vertikgroup.eu
Phone: +40742242662