Maib makes Google Pay available to customers
23 Aug, 2022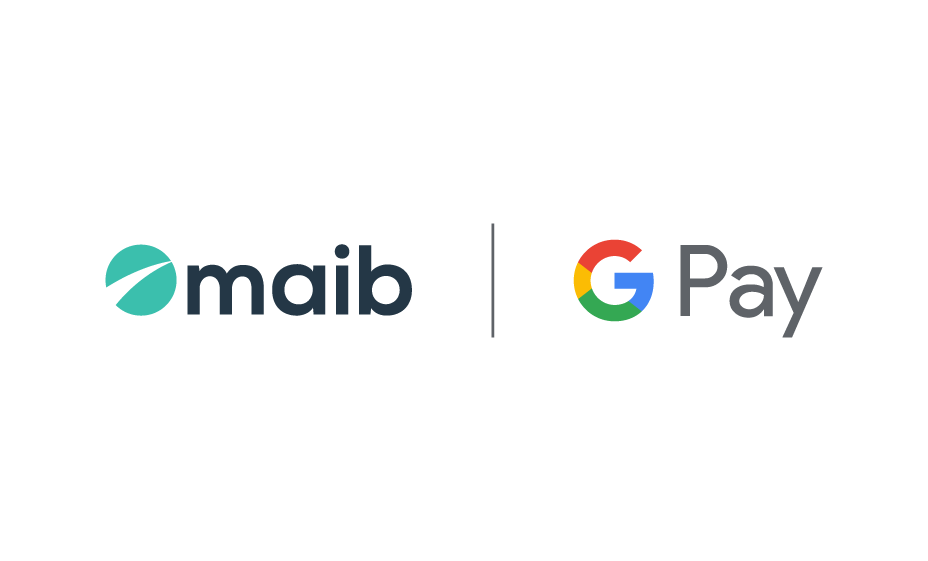 Starting today, 23 August, Google Pay is available for maib customers on both Android and WearOS devices. Maib customers with maib Visa and Mastercard cards can pay in brick-and-mortar stores, in apps and online with Google Pay – a fast, simple and safe way to make everyday payments via portable devices. The credit or debit cards are stored in Google Pay, within the Google Wallet app, a digital wallet also launching in Moldova today and available for download in Google Play Store. The applied technology protects user's card data, which is not stored on the phone and is never disclosed. Using an encrypted and secure token associated with each transaction, Google Pay provides an additional level of security and privacy to digital payments. Maib is the first bank in Moldova to introduce Google Pay.
Google Pay is widely used for payments all over the world. Maib is proud to introduce Google Pay to Moldovan bank customers. The introduction of Google Pay is an critical step for maib in its client-oriented strategy. It is an important upgrade to maib's digital offering, which includes full-service app Maibank, online banking, two ecosystems – CasaHub (real estate) and DriveHub (autos). Making payments more convenient to customers should help maib reach its goal of 55% market share of payments in Moldova in the medium term. Maib's digital leadership is at the core of its vision. At the end of second quarter of 2022, 355 thousands clients used Maibank, up 52% year on year, while 33% of all unsecured loans originated via the mobile app.

About maib
Maib is the largest bank in Moldova, with a share of 32.7% of deposits and 35.5% of loans of the entire banking system at the end of first half of 2022. Maib is a disciplined lender with NPL ratio of 2.5% and is well capitalised with CAR of 22.1% as of 30 June 2022. The bank is of systemic importance and serves almost a third of the country's population. Since 2018, maib's largest shareholder is a consortium, which includes the European Bank for Reconstruction and Development (EBRD), Invalda INVL, a leading asset management group in the Baltic States and Horizon Capital, a private investment fund focused on emerging markets from Europe. Maib is considering listing its shares on Bucharest Stock Exchange in the medium term. At the end of second quarter, it was reported that 82% of number of retail transactions are cashless and 36% of number of retail deposits and 33% of number of retail loans originated online during 1H 2022 compared to 7% and 25%, correspondingly, originated in 1H 2021.
Upcoming investor events
13 September – Moldova – Romania: Capital Bridges forum in Bucharest
15-16 September - Wood & Co Frontier Markets Conference

Contact investor relations
For further enquiries, please contact: IR@maib.md or by phone at +373 22 303 237 or visit our website ir.maib.md